Miniacal - Greg's 2007 Mini Cooper S
How to remove the rear seats
This article describes how to remove the rear seats from a 2007 Mini Cooper S (R56).
Before we start, you should make note of where the attachment points are. Here's a photo of the rear cargo area with the seats already removed. This photo is taken from the front, looking towards the rear of the Mini. The attachment points of the bottom cushion are indicated by the three red arrows. The attachment points of the back cushions are indicated by yellow arrows.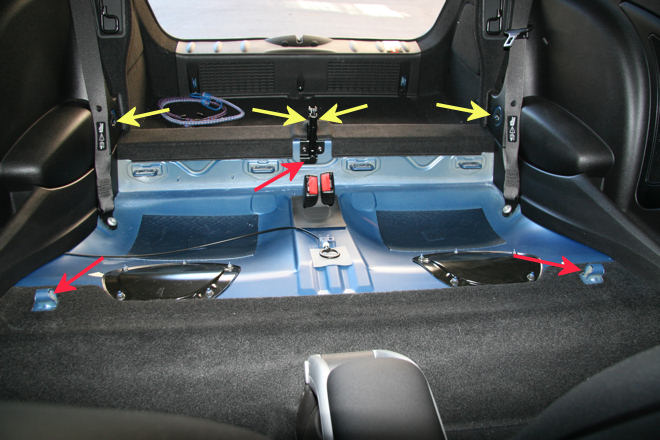 First we'll remove the two seat backs. In the photo below, taken from the rear of the vehicle, the left seat back is already removed so you can get a better look at the attachment point.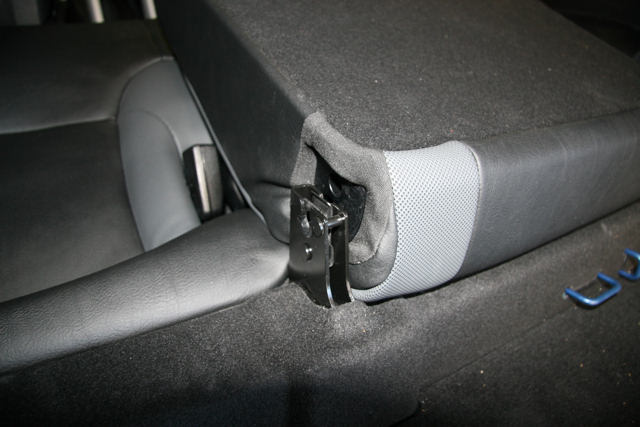 You'll see a metal tab for each side. Each tab has a round hole. The seat back has a post the pokes into the hole. Use a flathead screwdriver to push the tab over, releasing the post.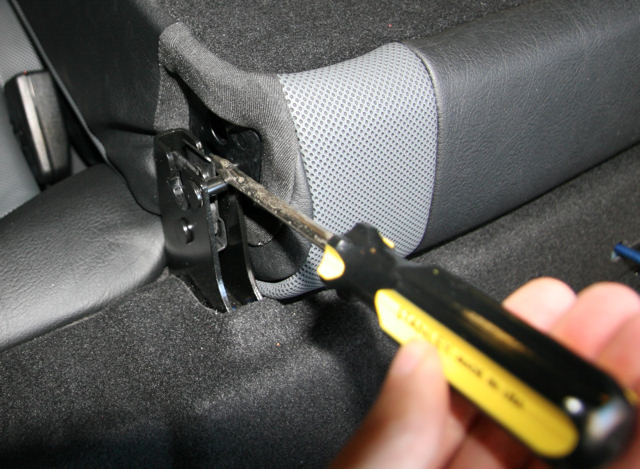 You can now lift the seat back up.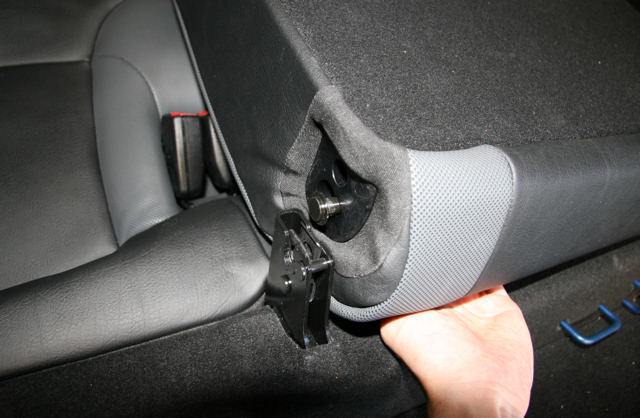 But it's not free yet. The outer side is still attached. Raise the seat up at a 45 degree angle. Then pull it towards the middle of the vehicle.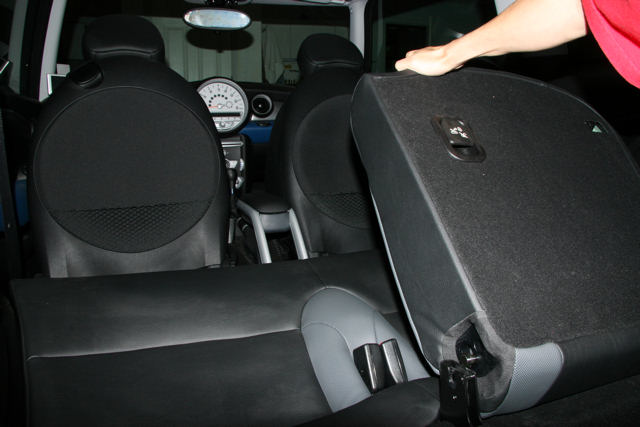 This is the post on the outer side of the seat back. Note the two tabs sticking out, which is why we had to raise the seat 45 degrees.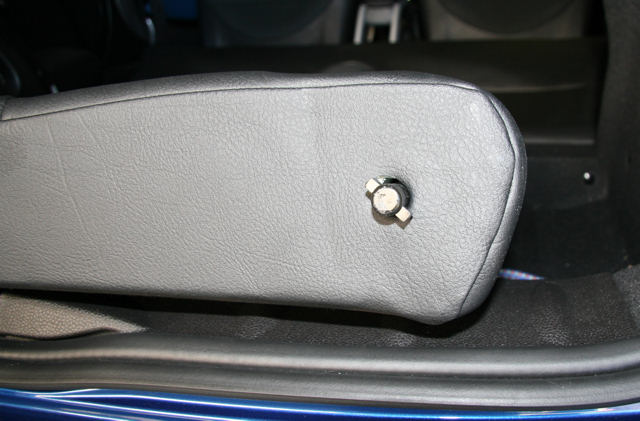 This is the attachment point at the side of the vehicle.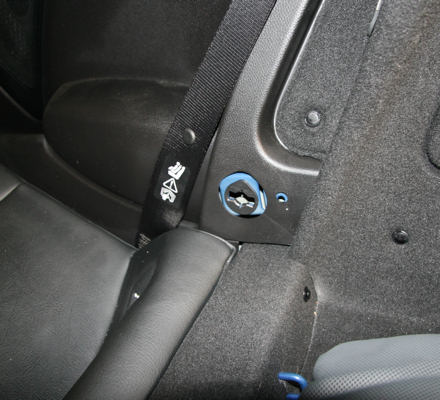 Now the two seat backs are removed, we'll remove the bottom cushion next. Pull out the four grommets that cover the child seat anchors.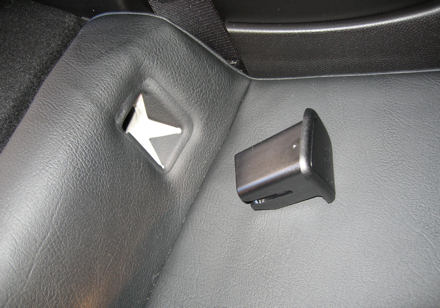 Release the cushion from the two front attachment points by pulling up at the two front corners.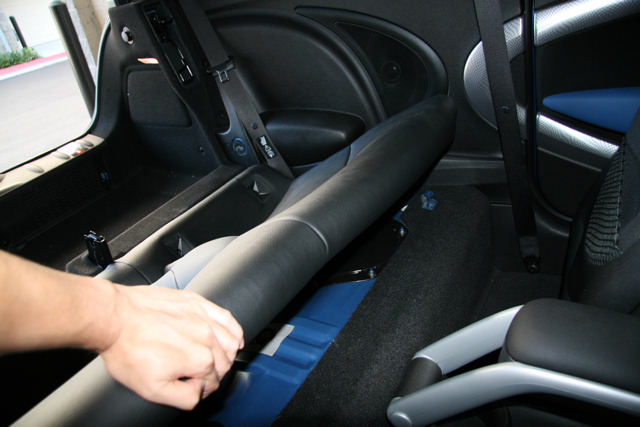 The attachment points are metal loops.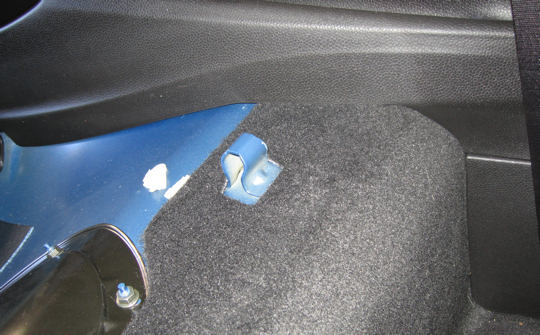 This is the bottom of the seat where it attaches.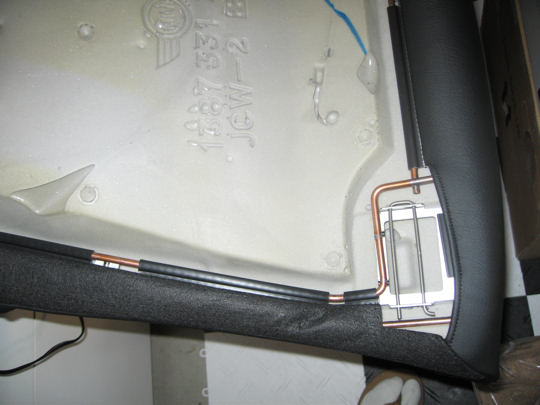 At the back of the seat is a steel rod.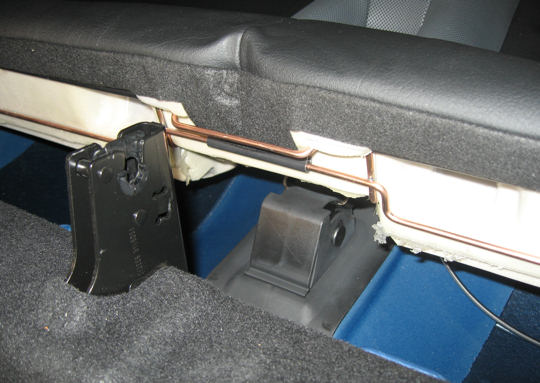 That steel rod hooks behind this metal tab. Release the rod from the tab by lifting up the front edge of the seat while pushing down at the back edge.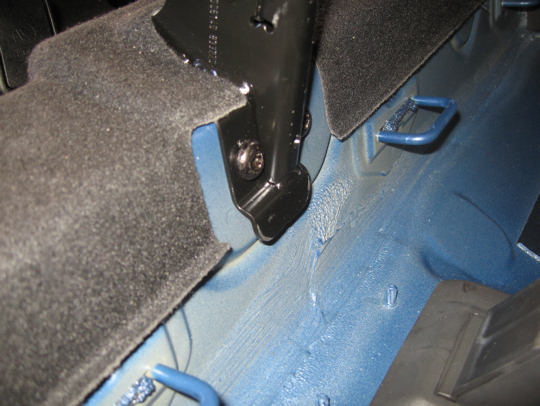 And we're done! You can remove the rear bracket if you wish, using a TT40 bit. I've left mine in, so I could quickly reinstall the seats.